More than 100 HD channels
6-day installation guaranteed
Wide choice of packages
Check the eligibility of our services with the help of our bot
ALL YOUR FAVOURITE TV CHANNELS!
Your favourite TV programmes at your fingertips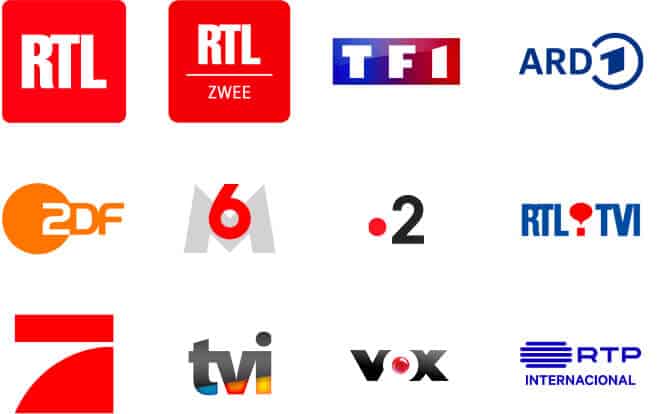 And much more...
13 channels in Luxembourgish
25 channels in French
45 channels in German
UNTIL AUGUST 31ST
Save with our
special offers
For all new customers, save €200 on the €299 wiring and installation package
Are you already an Eltrona customer?
Eltrona spoils you too. To thank you for your loyalty, the installation costs are free!
UNIQUE IN LUXEMBOURG
All your services installed at home
in 6 days, guaranteed!
For a unique high-quality service in Luxembourg, Eltrona guarantees an installation date within 6 working days of your contract being confirmed.
Ultra-fast installation time!
In case of a delay of more than 6 days on our part, we will offer you the remaining installation costs.
Emotional evenings
with our thematic TV packages
Successful series and exclusive films to watch over and
over again with SKY HD packages
Our SKY ENTERTAINMENT options to tailor
the TV programme to your personality.
SKY FUSSBALL - BUNDESLIGA
Choose the decoder
that suits you
€4 /month
Technistar K4 Isio
to connect via HDMI
Decoder DVB-C
4 HD Tuners
Programme guide
€2 /month
Module Cam CI+
to insert into your TV
No need for a decoder anymore
(Requires a compatible TV)
Choose your package
at your convenience
Fibre up to 1 Gbit/s
100+ HD channels from
30 €/month
TRIO

INTERNET + TV + LANDLINE
Fibre up to 1 Gbit/s
100+ HD channels
+ unlimited landline telephony from
€39/month