Internet - TV+ - Mobile
Fiber internet connection, HD television,
fixed and mobile telephony
ULTRA-HIGH SPEED AT HOME
Eltrona ultra-high speed is rapid and simple at all times
Thanks to Eltrona's fibre network and WiFi 6 technology, you can stream, work remotely, play online games, and make video calls all at the same time. Enjoy all the benefits of the Internet over our entire network with speeds of up to 1Gbit/s.
The Eltrona network allows the transport of the Internet signal by the fiber and then by the coaxial cable to your home. The advantage? As the cable is often already present in your home, the installation is done quickly and most of the time without any construction work.
"Today Eltrona came to do a complete installation, internet, TV and telephone. Everything went well, very professional and attentive technician. Thanks"
"I have only had good experiences with Eltrona so far. Responses to emails usually arrived within 24 hours and I was offered an appointment to install internet service the next day."
Close popup
eligibility test Test your eligibility in
under 20 seconds
Which service do you need?
Étape 1
Step 1
Enter the 4 digits of your postal code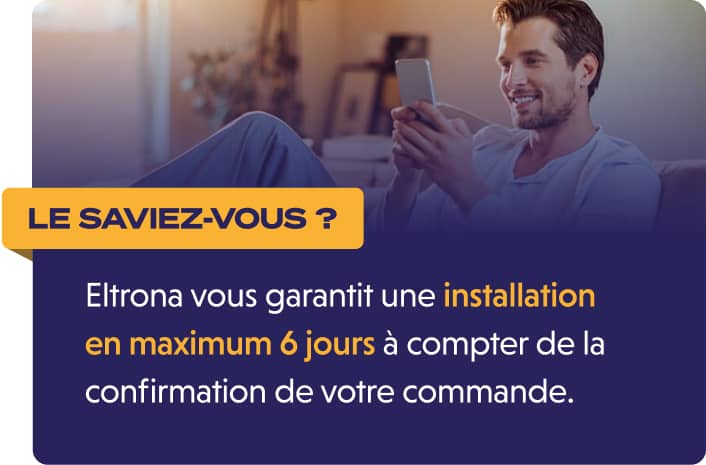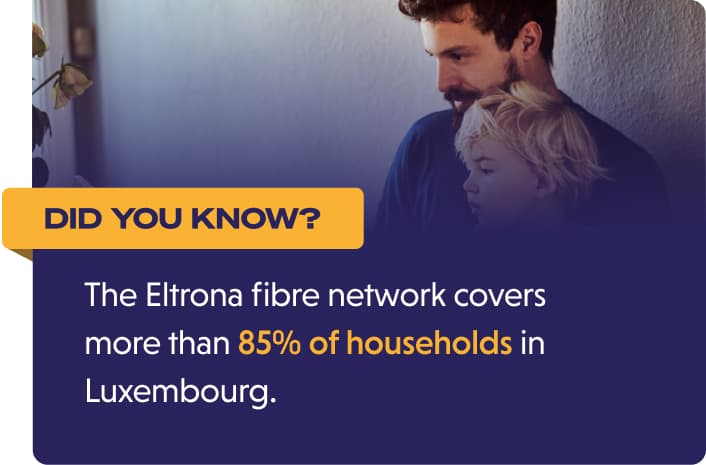 Mobile Good news!
All our mobile offers are available on the entire territory,
no matter where you live