WELCOME PACK
Save 200 € on
your installation costs
UNIQUE IN LUXEMBOURG
All your services installed at home in 6 days, guaranteed!
For a unique high-quality service in Luxembourg, Eltrona guarantees an installation date within 6 working days of your contract being confirmed.
Ultra-fast installation time!
In case of a delay of more than 6 days on our part, we will offer you the remaining installation costs.
WIFI AT HOME BY ELTRONA
A smart Wifi that adapts to your uses and your home
Surf, watch movies, listen to music, telecommute - anywhere in your home. Eltrona's Fritz devices network for powerful wireless Internet.
In every corner, regardless of the number of devices, everyone in the house can make the most of Eltrona's ultra high-speed Internet access.
Discover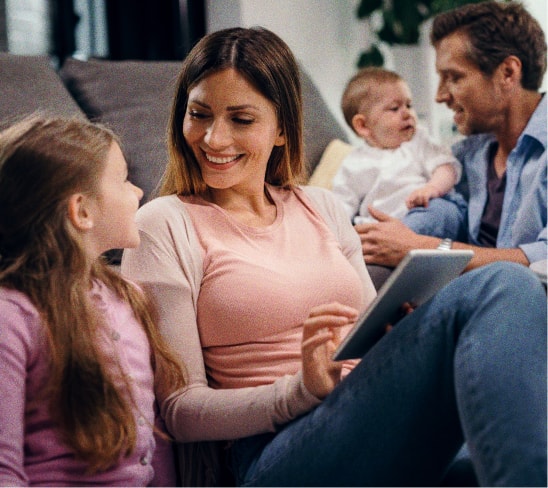 Eltrona packs
Simplify your life with our
advantageous packages