What is Eltrona's Internet fibre and how can I benefit from it?
Today, in Luxembourg as in many parts of the world, it is impossible to operate without the Internet. Whether we use it for work, entertainment or administrative purposes, the Internet has become an essential part of our daily lives.
And even more so with new habits such as gaming, streaming or binge-watching that require a fast, stable and powerful connection. These are precisely the benefits of a fibre Internet connection.
This article will tell you how the Eltrona network works and, above all, how it allows each member of your household to enjoy a comfortable connection tailored to their preferences.
What is optical fibre?
A fibre optic cable is a glass or plastic wire wrapped in a protective sheath to convey a light signal.
By varying the signal strength, a large amount of information can be transmitted over long distances and at ultra-fast speeds, without the risk of interference.
The performance of fibre optics has revolutionised the world of telecommunications, allowing businesses and individuals to benefit from connection speeds of up to several gigabits per second, both in upload and download.
The Eltrona coaxial fibre connection
At Eltrona we use the technology FTTLA (Fiber To The Last Amplifier).
In practice, the entire horizontal network consists of optical fibre, but instead of reaching the dwelling, the fibre stops at the road cabinet or the box in the building basement. Data transmission over the last few metres is then provided by a coaxial cable.
This is the same cable used to receive the TV signal, which provides a better quality connection. Thanks to this technology, the download speed is typically higher than 100 Mbit/s; that is to say, much faster than the performance delivered by ADSL connections. Today, Eltrona's fibre offers provide ultra-high-speed Internet connections of up to 1 Gbit/s over more than 85% of Luxembourg's territory.
What are the benefits of Eltrona's fibre?
Compared to FTTH (Fiber To The Home), FTTLA is less expensive, more convenient and faster to deploy. Specifically, it does not require any major work to be carried out in your home, as it reuses the coaxial cable already existing in the majority of properties in Luxembourg, both houses and residences.
This means that we don't have to make holes or grooves in your living room to connect you to Eltrona's fibre internet. That's quite a convenience, isn't it?
How does the connection to the Internet fibre unfold?
To subscribe to an Eltrona fibre Internet, your home must be located in an area that is served by our network. To find out if this is the case, you can check your Eltrona fibre coverage with our eligibility test.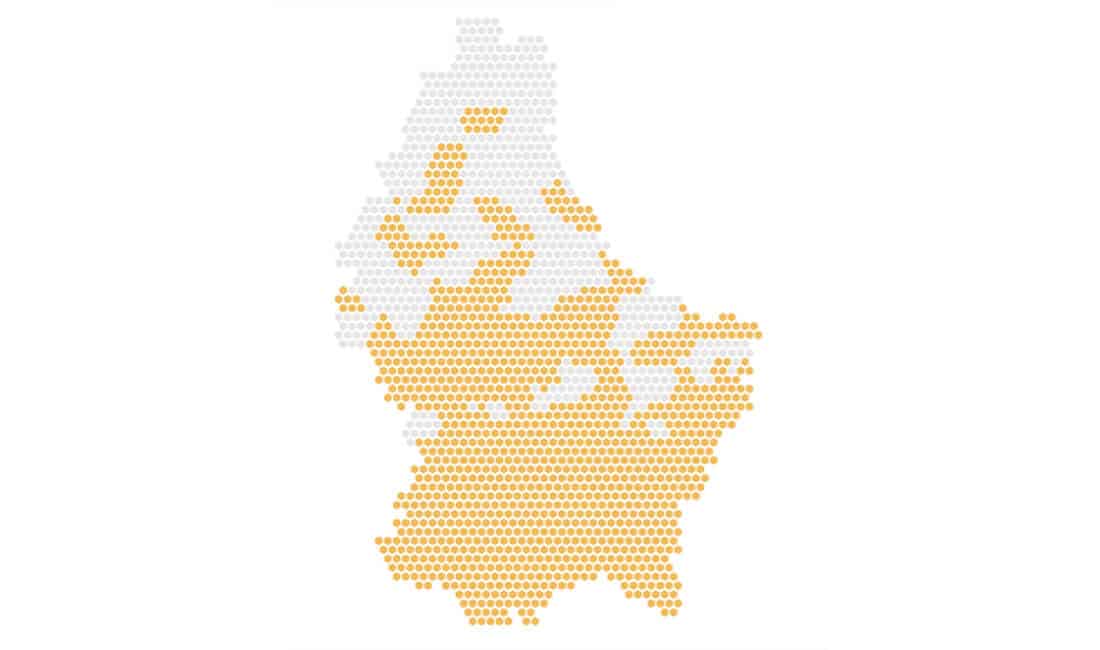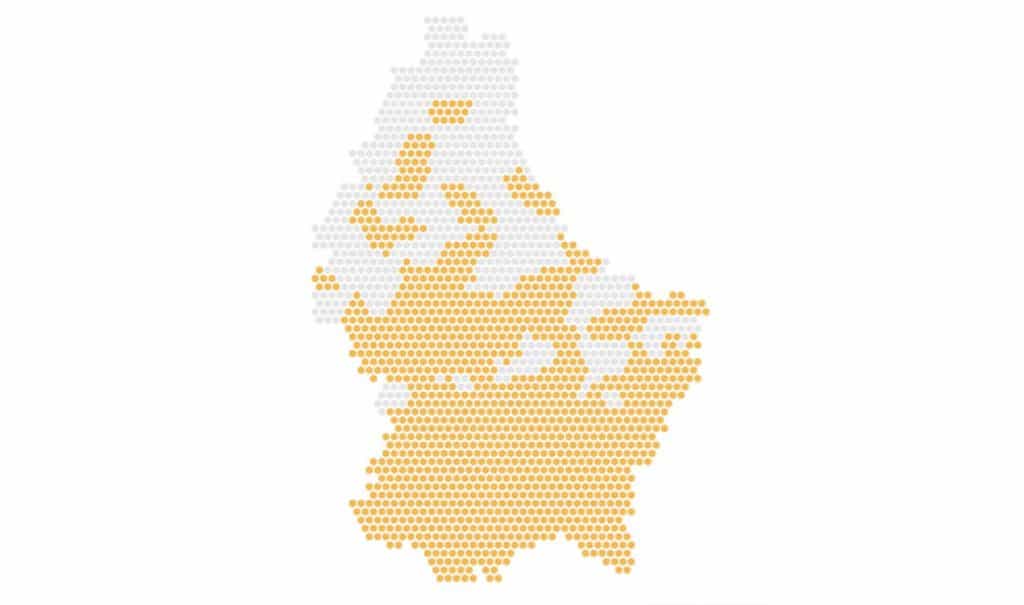 When subscribing to your Internet offer, if your home is eligible, our advisor will contact you to arrange an appointment to complete the installation.
Our team will then take care of the connection via coaxial cable to your home. If you already are or a previous resident was an Eltrona TV customer, our technicians will also change your TV socket for a new Internet and TV socket in order to connect your Internet box.
For a unique high-quality service in Luxembourg, we guarantee an installation date within 6 working days of your contract being confirmed. In case of a delay of more than 6 days on our part, we will offer you the remaining installation costs.
Once Eltrona's fibre has been installed, to enable you to enjoy the full performance of your Internet connection in the various rooms of your home, we have implemented the « WiFi at Home diagnosis » service.
With this service, you benefit from the advice of a network expert to design an infrastructure where your WiFi 6 modem, boosters and devices are ideally laid to enjoy the best Internet speed. Your WiFi is then available everywhere, on each floor and corner, and tailored to the habits of each member of your household.
Are you ready to switch to fibre? Choose the offer that suits you best and, for even more convenience, you can complete your subscription online.