Speed Test: How to properly test and optimise your Internet connection speed
As data transfers over the Internet have become an integral part of our daily lives, they have never stopped increasing.
With streaming, gaming, video conferencing, home automation and the multiplication of media and resources, ensuring a stable Internet connection in the home requires ever higher bandwidth capacities.
In this article we explain how to test the speed of your Internet connection by carrying out a speed test and how to optimise it according to the results. Certain parameters need to be taken into account.
Prerequisites to perform a speed test of your Internet connection in the best conditions
First of all, to make sure you get reliable data, we recommend that you only connect one device to your home network. To ensure that all devices are disconnected (except for the device that will receive the data), activate the airplane mode on all your devices. Also remember to turn off all smart objects connected to your network.
To ensure a reliable test result, avoid performing the test from a WiFi connection. By selecting a device connected to your Internet box via an Ethernet cable, you ensure to measure the speed of your connection without loss.
Once these conditions have been met, all you have to do is run the speed test.
Are you an Eltrona customer? Click here to perform your speed test directly on our server in order to benefit from results that include your real traffic flow.
How to interpret the results of a speed test?
When your connection test is completed, you will usually receive 3 figures to measure your speed flow:
1. The downstream or « download » rate
It represents the download speed of your connection. The figure expressed in Mbit/s (megabits per second) is the amount of data downloaded every second on your network.
2. The upstream or « upload » rate
This is the speed at which you send data over the network. Note that the upload speed is lower than the download speed and is on average 10% of the latter. Currently, at home, the upload rate is mainly used for video conferencing and peer-to-peer software.
3. The ping or latency of your connection
It refers to the time it takes for a data packet to travel through the network. In other words, the further away your home is from your ISP's server, the longer it will take for the information to reach you.
Not satisfied with the result of your speed test and the performance of your connection?
It is likely that you have insufficient Internet speed.
At Eltrona, thanks to fibre optics, all our Internet offers include an ultra-high speed download of between 200 Mbit/s and 1 Gbit/s.
Test the quality of your WiFi network too
Every house is different and the configuration of your home (walls thickness, presence of metal beams, etc.) can influence the quality of the WiFi signal from one room to another.
To measure the speed of your WiFi network room by room, simply perform a speed test from your smartphone. Then move around your house to retest each room where you use the Internet.
A WiFi signal above 50 dBm is considered excellent. Conversely, below 70 dBm, your signal is not sufficient.
In case your WiFi is not satisfactory in some rooms, we recommend the use of WiFi repeaters to improve the quality of your home network.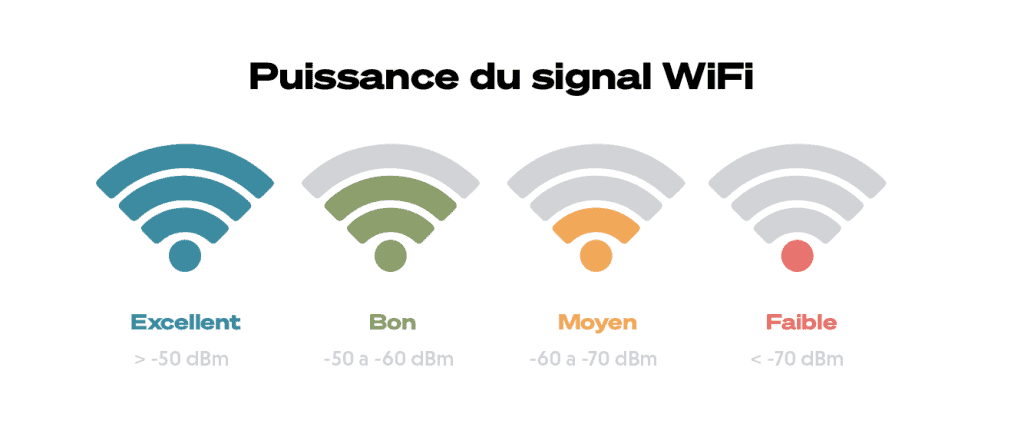 After completing your speed test: how to optimise your Internet connection?
In order to optimise your Internet connection on your local network, it is preferable to use Powerline and/or WiFi repeater(s), depending on the configuration of your home.
A repeater is a box whose role is to « repeat » the signal of a WiFi router (a FRITZ!Box, for example). A Powerline allows the WiFi signal to be transferred to another room in the house using the electrical outlets.
To increase the range of your home network, it is essential to position your FRITZ!Powerline correctly. The connection quality between the Powerline and the router is just as important as that between the repeater and the WiFi devices connected to it.
This will allow you to establish stable and fast connections for all your WiFi devices.
With our WiFi at Home diagnosis, Eltrona's technicians will help you establish the WiFi network that suits your home and your needs. During their mission, they will advise you on the necessary equipment and its positioning to guarantee an optimal WiFi connection.
With this service, you benefit from the advice of a network expert to design an infrastructure where your WiFi 6, boosters and devices are ideally laid. This way, you enjoy an optimal signal that takes into account the preferences of each member of your household.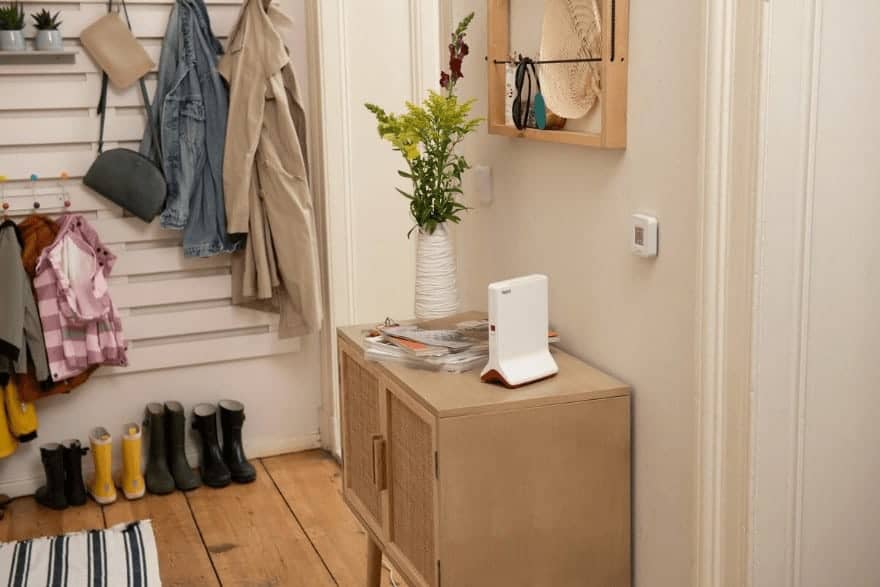 Choosing the right location for the WiFi router
Here are some additional tips for better flow and signal reception by all your connected devices.
Wherever possible, place the WiFi router in a central room and avoid any corners.
Place the modem in an unobstructed location away from any obstacle (furniture, fireplace, etc.) both in front of and behind the unit.
Keep the router as high up in the room as possible, for example on a shelf.
Avoid obstacles between your modem and other devices as much as possible. Metallic objects or objects containing water, such as radiators, refrigerators, pots or indoor plants, significantly reduce the quality of the WiFi signal.
Keep the WiFi router away from other sources of electromagnetic waves (microwaves, WiFi speakers or Bluetooth devices).
You now have all the information you need to successfully complete your speed test and optimise your Internet connection. All you have to do now is enjoy!