WIFI AT HOME BY ELTRONA
WiFi tailored to your needs and your home
To enjoy the Internet at its best at home, your WiFi coverage needs to be perfectly tailored to your household's needs.
Depending on your habits (streaming, binge watching, online gaming), and the number of users connected to your network at the same time, your coverage will require the equipment and setup to ensure optimal data transfer speeds in all rooms where it is used.
HIGH QUALITY WIFI NETWORK
The easiest way to tailor your network
To help you achieve a well-designed network, Eltrona has created the WiFi at Home diagnostic service.
With our WiFi at Home, you benefit from the advice of a network expert to design an infrastructure where your WiFi 6 modem, WiFi boosters, and other devices are ideally laid out to enjoy the best signal possible - customized for the habits of each family member.
A unique WiFi network

made easy
During the survey, our experts will analyise your house in order to position different equipment and devices in the most optimized way according to the layout.
This phase is designed to create links between the various communication points so that your devices can automatically connect to the strongest and closest WiFi signal.
A fast and always connected

WiFi network
Our teams perform a WiFi speed test of your current network to identify weak points and make the necessary changes to ensure a strong connection. They'll also take into account the power of your equipment so that a slower unit doesn't affect the quality of the more powerful ones.
This will ensure that your connected devices are used to their full potential.
A WiFi network that

covers your entire home
Whether you're surfing in the living room, bedroom or even the attic, our WiFi at Home service uses a WiFi speed test of every room to provide the right connection coverage for your family's habits.
Your devices will be strategically laid out for everyone's enjoyment.
EQUIPMENT
All the accessories you need for a flawless Internet connection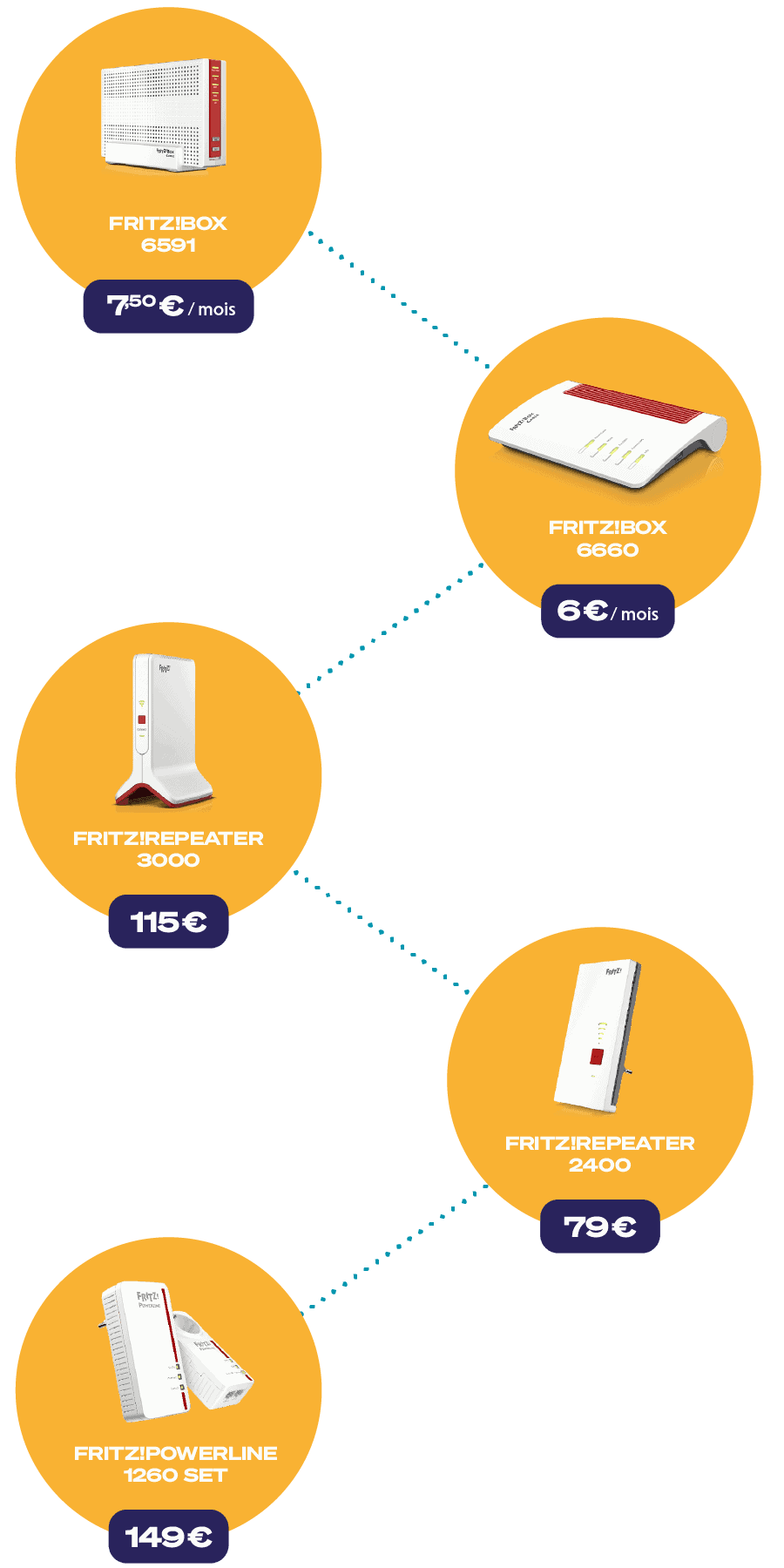 Simple
Your multiple WiFi 6 devices communicate with each other and automatically form a single WiFi at Home network.
Your devices will automatically connect to the strongest WiFi point in your home.
FAST
A slow device delays your Internet browsing to the detriment of other devices.
With a WiFi at Home network, the connection needs are optimally distributed among all your devices. This means that each of them works at optimum speed.
EVERYWHERE
Your WiFi 6 devices are ideally placed so that your WiFi at Home is accessible in every corner of the house.
No need to stay in the living room when you wanted to browse from your bedroom.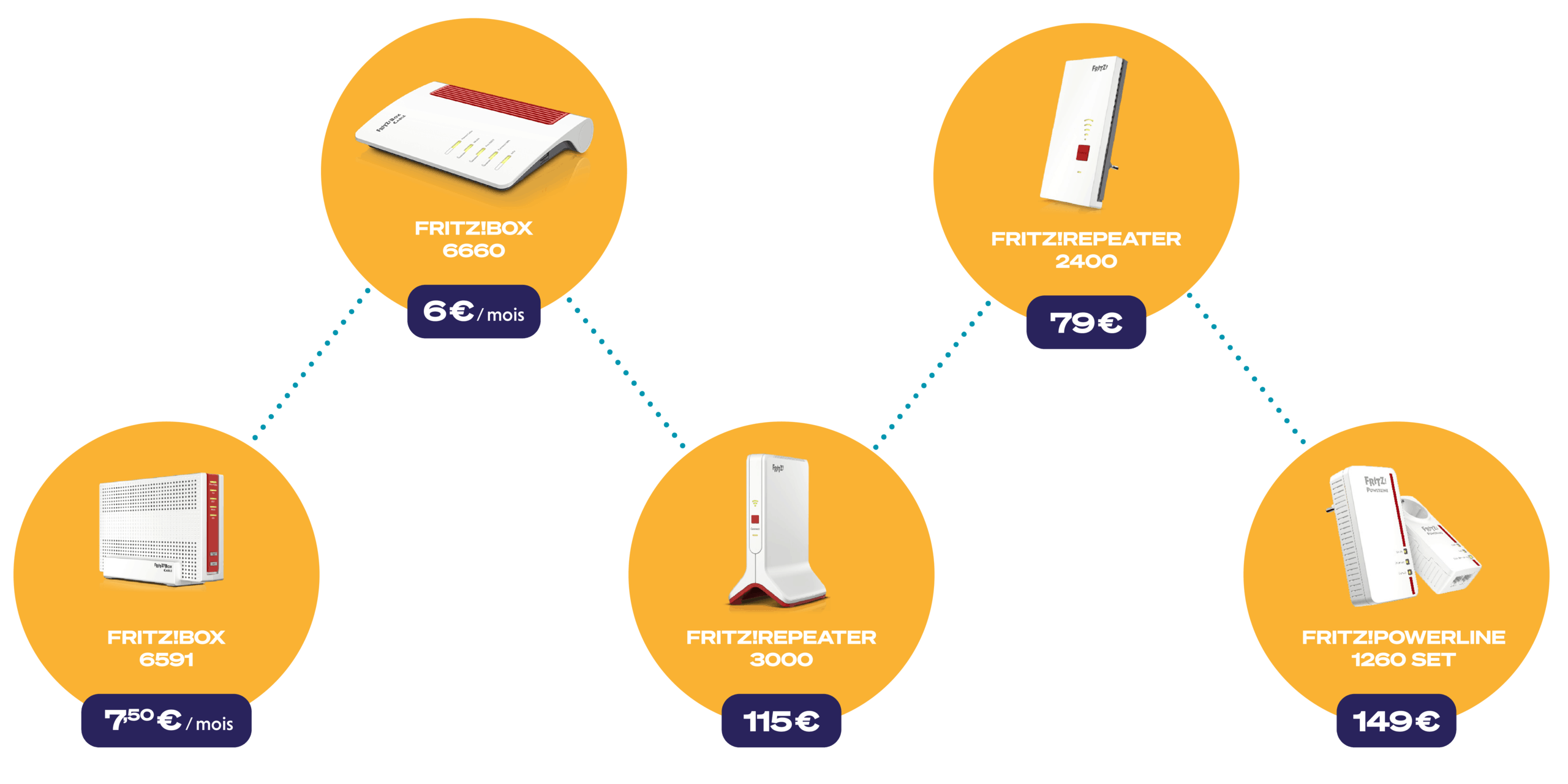 DIAGNOSTIC
Our analysis
is as follows:
Diagnostics and measuring of the modem and the available WiFi
Commissioning of the necessary device(s)
Networking
Positioning of devices in your home for optimal WiFi in all areas of use
order
Order your
Diagnostic Service
Order a WiFi at Home diagnostic service by Eltrona for 79€
to benefit from a WiFi network that matches your needs
WiFi at Home
Eltrona is at your side at home to offer you a WiFi solution tailored to your needs.
Surf at speed around the house thanks to our expert advice and WiFi 6.