LUXEMBOURG INTERNET PROVIDER
Become GIGA fast!
Choose Eltrona as your internet provider in Luxembourg,
gain access to optimal speed thanks to fibre and benefit
from a €200 reduction on the installation costs of
your internet connection.
DISCOVER
TV+ Installation
299 €
99 €
Until
30/01/23
THE ELTRONA INTERNET SUBSCRIPTIONS

Fast GIGA internet,
your whole world without limits
Internet S
Until 30/01/2023, Eltrona offers you VAT for 1 year when you subscribe to an Internet S 100 Mbit/s package for only 25,86 €/month. Only left!
ELTRONA FIBRE INTERNET

Optimal internet connection for the whole family

Streaming, gaming, video conferencing, home automation... All of Eltrona's internet offers have a fibre connection so that your whole family can browse as they please, anywhere in the house.

With a connection speed of up to 1 Gbit/s, all your devices can be connected simultaneously with no risk of downtime.
FIBRE TO THE HOME INSTALLED IN 6 DAYS

How do I get
Eltrona fibre internet?
Test your eligibility
Choose the fibre internet subscription that suits you
Fill in your contract online
Confirm the installation appointment with our technician
Enjoy Eltrona Fibre internet within 6 days*
ELIGIBILITY TEST

Does my address
already have fibre?

To find out if your home lies within an area served by the Eltrona network,
carry out our 4-step test and receive the result instantly.
THE ELTRONA BOUTIQUES NETWORK

Can I be accompanied to fill in my Eltrona Fibre internet subscription?

Aren't you sure which subscription is right for you? Our advisors are on hand to help you tailor the right subscription for you.

Visit your nearest Eltrona boutique and enjoy personal guidance and assistance in selecting the options that are 100% right for you.
OUR ADVISORS WILL GET BACK TO YOU

I prefer completing my subscription with a telephone assistance

Don't have time to go to the shop and still want to be guided by one of our advisors to make sure you make the right choice from our internet subscriptions?

No problem at all! We have set up a telephone helpline that will call you back at the most convenient time for you.

To take advantage of it, fill in this form and tell us your availability. Our advisors will get back to you as soon as possible to help you choose the subscription that will fully meet your internet preferences.
STATE-OF-THE-ART WI-FI CONNECTION

Are Eltrona modems compatible with Wi-Fi 6?

Eltrona's ultra-high-speed internet network is Wi-Fi 6 compatible, so you can enjoy a more stable, faster and more secure connection at home.

In addition, the FRITZ!Box routers offered with our subscriptions integrate ideally with the repeaters and powerlines to ensure a high-quality Wi-Fi 6 home internet network.
ALL THE BENEFITS OF WI-FI 6

What are the plus points of Wi-Fi 6 technology?

Eltrona's Wi-Fi 6 technology takes your home network to the next level of performance.
Your connection speed is 40% higher than the old standards.
The number of connected devices no longer has such an impact on the speed of your home network.
The battery life of your devices is optimised thanks to the Target Wake Time function which triggers the Wi-Fi sleep mode of the devices on your network.
The Wi-Fi 6 connection benefits from WPA3 encryption to protect your network from data theft.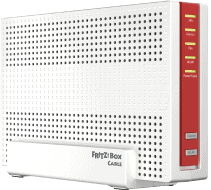 High-end home network with 4x4 Wi-Fi 6 (Wireless AX)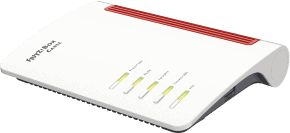 Ultra-fast cable connection with Wi-Fi 6 and 2.5 gigabits LAN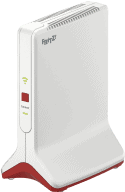 WLAN repeater with three radio units. Wi-Fi 6 (WLAN AX) up to 2400 Mbps + 2400 Mbps + 1200 Mbps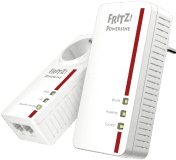 MIMO technology for greater range. Powerline Gigabit up to 1200 MbpsWi-Fi up to 300 Mbps (2.4 GHz)
WIFI AT HOME service

I would like support in designing an optimal Wi-Fi network

Ensure Wi-Fi access in every room of your home and maximum bandwidth with our new Wi-Fi at Home service. Our technicians carry out a study of your home in order to place the various elements of your Wi-Fi network in the most optimal way so as to guarantee a high-speed connection in every single room.
ELTRONA INTERNET SUBSCRIPTIONS

I become a fast Giga and benefit
from a €200 discount on installation fees
Internet S
Until 30/01/2023, Eltrona offers you VAT for 1 year when you subscribe to an Internet S 100 Mbit/s package for only 25,86 €/month. Only left!
Close popup
eligibility test Test your eligibility in
under 20 seconds
Which service do you need?
Étape 1
Step 1
Enter the 4 digits of your postal code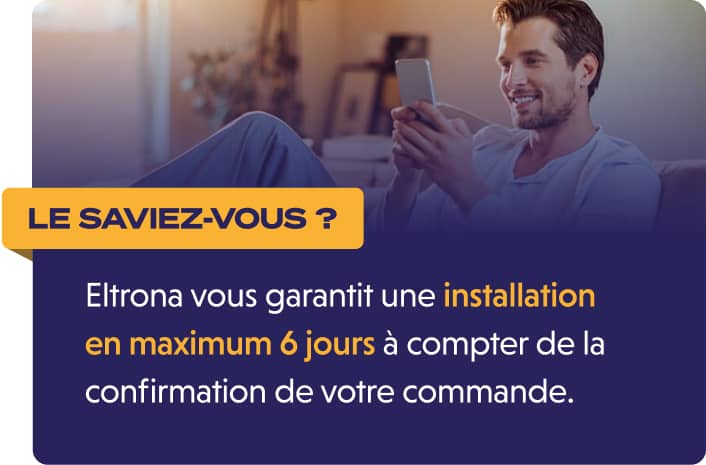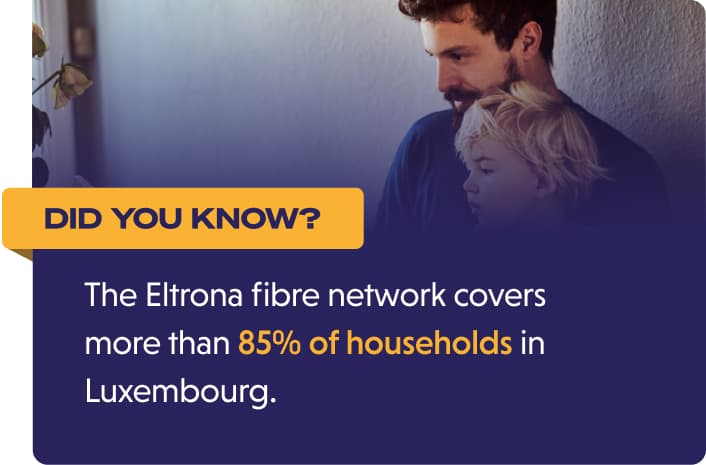 Mobile Good news!
All our mobile offers are available on the entire territory,
no matter where you live