DUO+ Your Internet and TV+
package from €59/month
Combine ultra-high speed Internet up to
1Gbit/s and TV available wherever and whenever you
want, for a great price.
Test your eligibility
The advantages of DUO+:
Unlimited Internet and TV+
Fiber Internet
up to 1 Gbit/s
Take advantage of Eltrona's own ultra-high-speed network, the super-fast provider in Luxembourg. 1 Gbit/s, so you can surf at full speed!
TV+: your TV wherever
and whenever you want
Thanks to the Eltrona TV+ app, access more than 100 HD channels from your smartphone or tablet.
Installation at home in
6 days guaranteed
Eltrona is the only provider in Luxembourg which guarantees an installation appointment within 6 days from the confirmation of your contract.
Discover our DUO+ packages

Unlimited Internet and TV+ from 59€/month
devenez duo + pour profiter
de notre offre de noël
Profitez d'une connexion Internet jusqu'à 1Gbit/s et du service TV+ Eltrona à partir 42€ /mois pendant les trois permiers mois.
Je m'abonne
Eltrona's Internet network,
without complicated
installation needs
Would you like to enjoy the speed of a fiber connection at home?
Thanks to owning its own network, Eltrona is able to offer you a fiber Internet connection of up to 1Gbit/s in Luxembourg.
Most of the time, the wiring you already have allows for a simplified and faster installation of Eltrona's ultra-high speed connection, without any additional construction work.
What are you waiting for?
Test your eligibility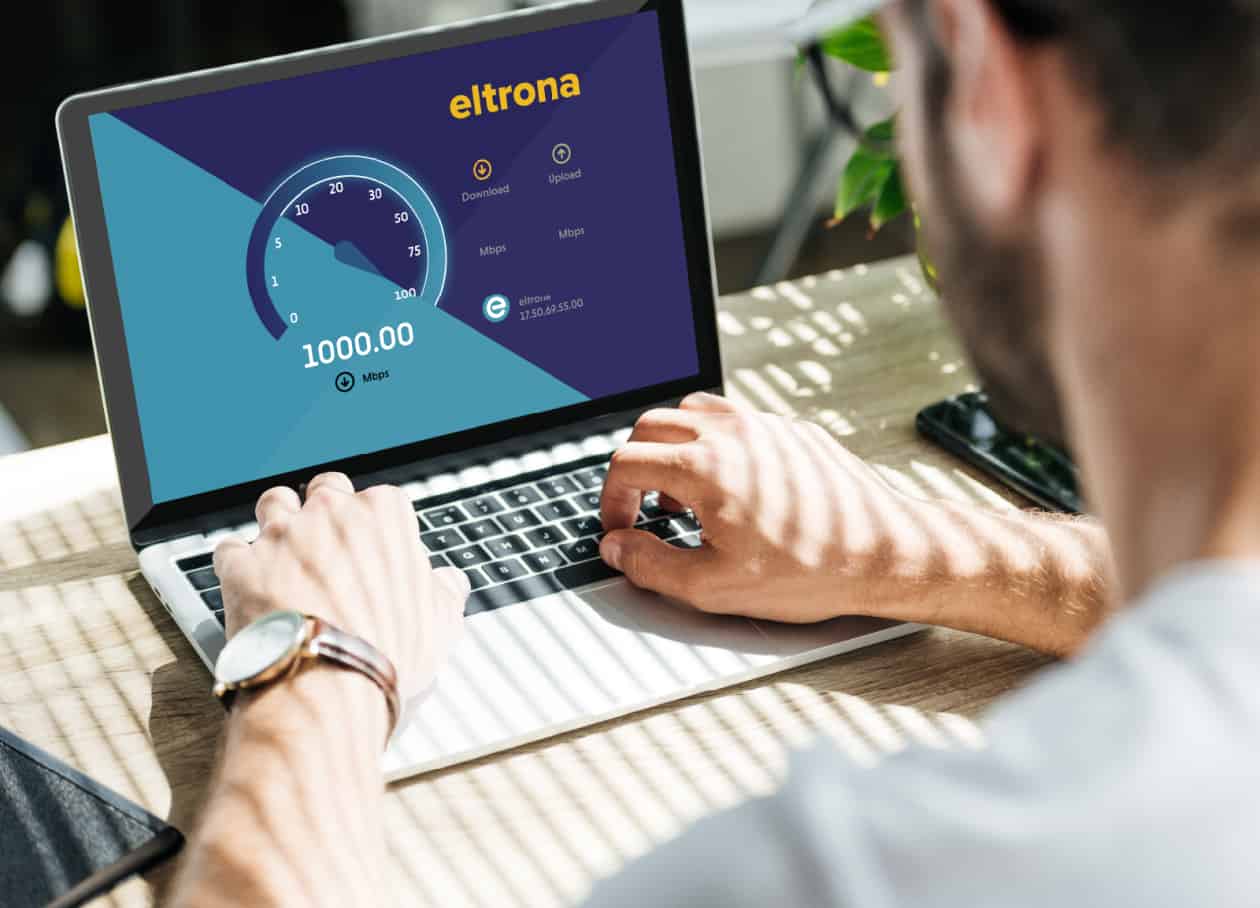 Eltrona, the super-fast Internet provider in Luxembourg
Eltrona, the super-fast Internet provider in Luxembourg Eltrona is the super-fast Internet provider in Luxembourg!
This means Eltrona customers enjoy a top performance and quality of Internet, on more than 85% of the territory.
You too can benefit from Eltrona's high-performance Internet so that everyone in your home can enjoy it to the fullest at the same time.
Test your eligibility
All your services installed
at home in 6 days, guaranteed!
Sign your contract
Once you have placed your order, sign your contract online.
Our team finalizes the contract and schedules an appointment for the installation
Once you have signed your contract, our team takes over to finalize it. Then we schedule an appointment for installation.
Installation by a technician
A technician comes to your home to configure your Internet connection and TV+ subscription. All that's left is to enjoy your internet!
ALL YOUR FAVOURITE TV CHANNELS!
Your favorite TV programs
at your fingertips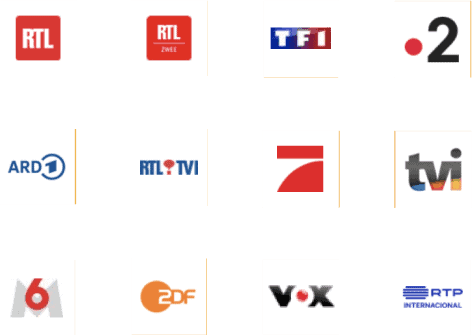 And much more...
Luxembourgish, French, German, Portuguese, Italian,
English etc..., watch TV in many languages.
Close popup
eligibility test Test your eligibility in
under 20 seconds
Which service do you need?
Étape 1
Step 1
Enter the 4 digits of your postal code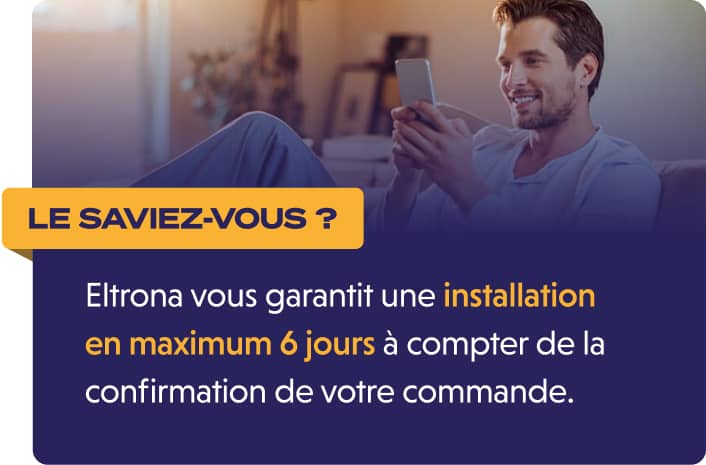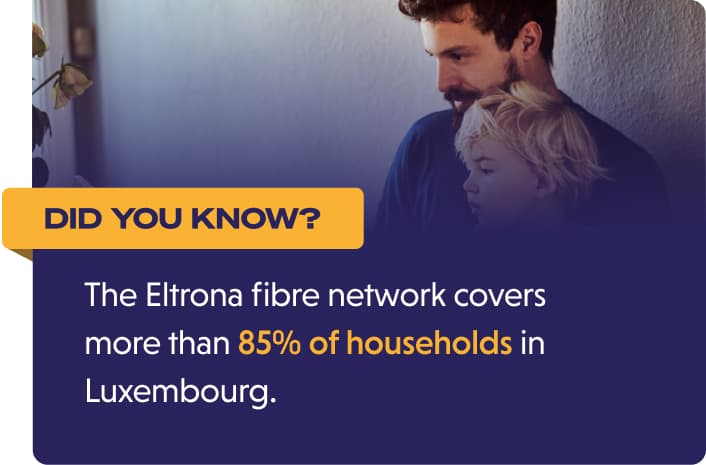 Mobile Good news!
All our mobile offers are available on the entire territory,
no matter where you live