For 1 € a day, you won't get very far...
But with us, you'll go fast!
1 Gbit/s for 1 €/day
1 Gbit/s ultra-fast internet for 1 €/day during 1 year!
Internet GIGA
1 €/day
or
30 €/month
Download up to
The whole family is passionate about the Internet and everyone wants to have a great connection to watch streaming videos, browse social networks and play frantic online games?
By choosing 1 Gbit/s speed, you ensure that all Internet users in your home will be pleased simultaneously, not only today but also tomorrow!
1 Gbit/s
Installation fee 109 €
Modem rental of €6/month
For 1 year, then €57/month
Offer valid until May 31st
Eltrona's network covers 85% of households
Ultra-high speed on our entire hybrid fiber network
Complete installation in a maximum of 6 days
Absolutely unlimited download volume
Free diagnostic of your WiFi installation
Get the best of the Internet with ease: Order today and activate your new connection until 31/08.
Offer valid
until June 30
Are you moving soon?
Order today and activate your connection when you move in!
By subscribing to this exceptional offer, you can postpone the activation of your subscription until August 31 .
This way, you only start paying 1 €/day for 1 year when your connection is fully activated.
Never seen before in Luxembourg!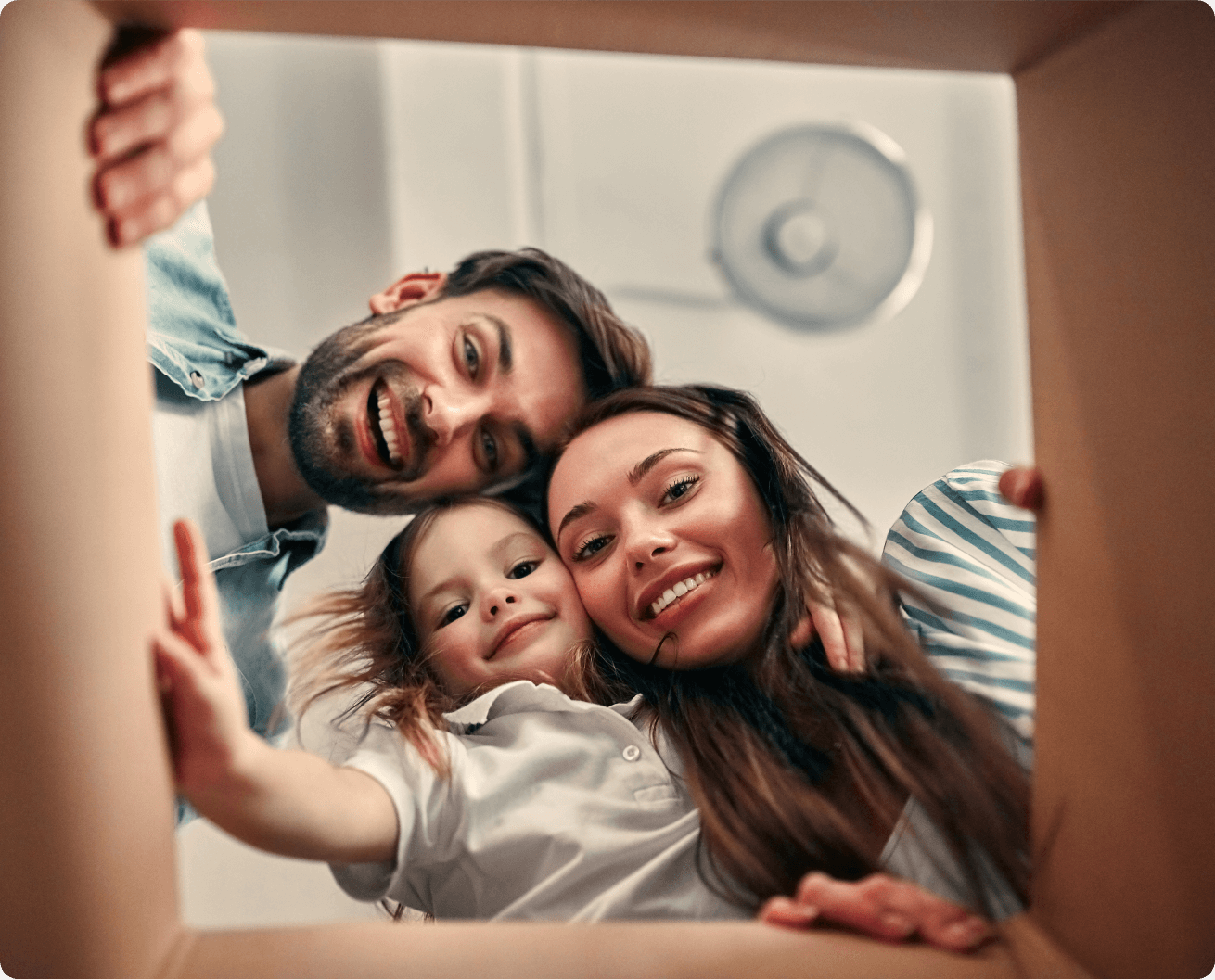 Exclusivity by Eltrona Order
now,
activate later
All the benefits of

Ultra-Fast Internet
Are you still hesitating?
Our specialists are at your complete disposal
to explore the possibilities that are available to you
Call me
Close popup
eligibility test Test your eligibility in
under 20 seconds
Which service do you need?
Étape 1
Step 1
Enter the 4 digits of your postal code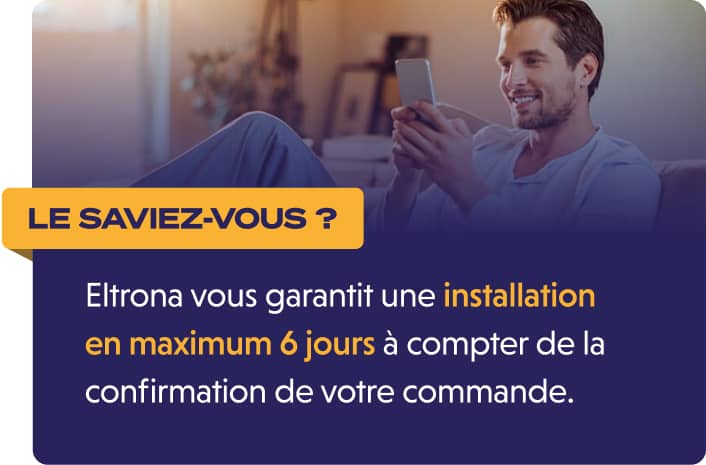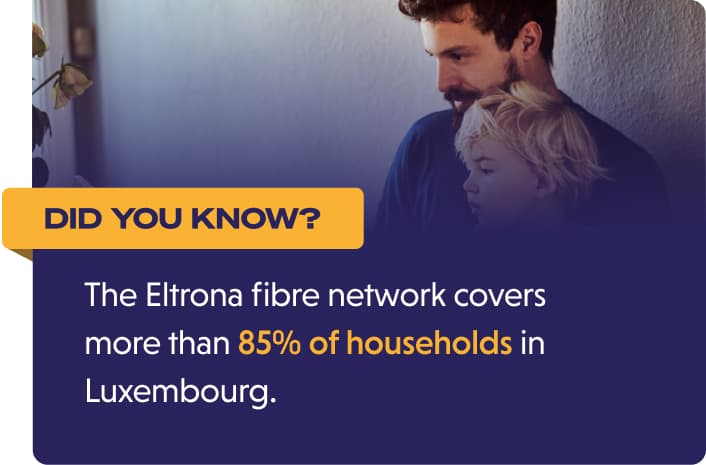 Mobile Good news!
All our mobile offers are available on the entire territory,
no matter where you live