HIGH-SPEED INTERNET FOR ALL
Your high-speed Internet connection 100 Mbit/s for
just 25,86 €/month
With an Internet S subscription, Eltrona offers you
VAT for the whole year 2023. Offer valid until 30/01/2023.
DISCOVER THE OFFER
Only left to order
you ultra-high speed Internet connection
HIGH-SPEED INTERNET FOR ALL

Thanks to the Eltrona network,
you can also enjoy high-speed Internet access
Don't miss this opportunity to enjoy high-speed internet for an exceptionally low price.
Fill the form bellow to start building your subscription online.
"*" indicates required fields
ELTRONA HIGH-SPEED INTERNET CONNECTION

100 Mbp/s connection speed available to over 85 % of households

Eltrona's network allow over 85 % of Luxembourg's households to enjoy an ultra-high speed Internet connection. Our fiber network offers optimal connection to all Internet users and for all uses such as streaming, gaming, videoconferencing or even the management of home automation devices.

To ensure that everyone can enjoy a high-quality connection, Eltrona offers a broadband subscription for an unbeatable price. Until January 30th 2023, the 100 Mbit/s connection is available for only 25,86 €/month for the entire year. I'M TAKING ADVANTAGE OF IT RIGHT NOW
HIGH-SPEED INTERNET AT HOME TOO

Check your access to the Eltrona
broadband network

To find out if your home is already connected to Eltrona's ultra-broadband network, take the 4-step test.
NO WORKS, FULL COMFORT

Your broadband connection requires no work at home

Connecting to broadband doesn't require any major work to be done in your home. Our fiber network connects to your home or residence via the existing coaxial cable. Whether it's a house or a residence, our technicians do not need to carry out any special work.
AT YOUR PLACE NEXT WEEK

Guaranteed installation in 6 days or less

In addition to get free VAT, Eltrona guarantees you a home installation in 6 days for only 99 €.

In addition, we offer you a WiFi diagnosis of your home during which our installer will test your network, then advise you on how to optimize it.
NEED HELP?

Our teams are here to help you

Would you like one of our advisors to guide you through the setup of your contract?

Fill in this short form and tell us what time is most convenient for you.

Our advisors will contact you at the most appropriate time to help you complete your subscription online or do it directly by phone.
THE ELTRONA BOUTIQUES NETWORK

Do you prefer to go to the store?

And meet one of our experts to make sure you make the right choice?

Visit your nearest Eltrona shop and take advantage of our support to complete your contract and make an appointment with our technical teams to finalise the installation of your broadband connection.
Close popup
Enjoy ultra-high speed
Fill out the form below to build your subscription online.
"*" indicates required fields
Close popup
eligibility test Test your eligibility in
under 20 seconds
Which service do you need?
Étape 1
Step 1
Enter the 4 digits of your postal code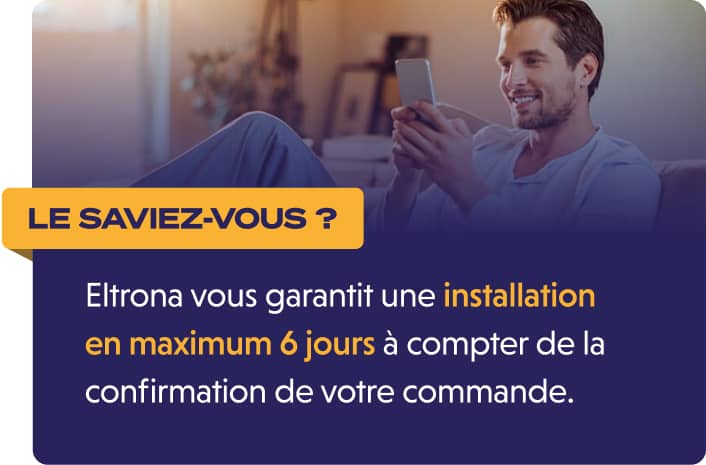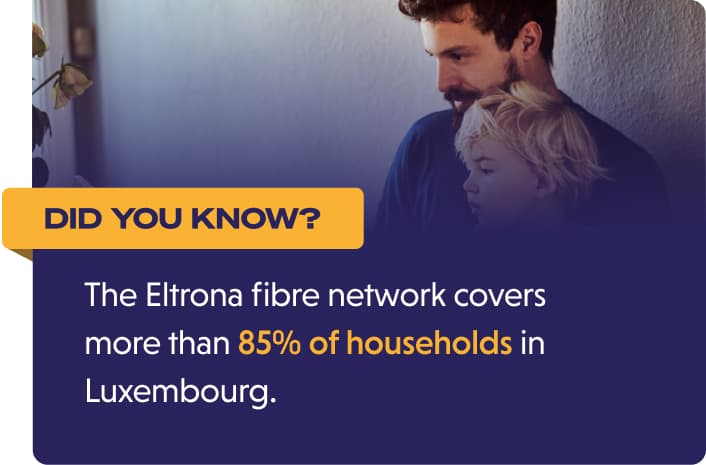 Mobile Good news!
All our mobile offers are available on the entire territory,
no matter where you live